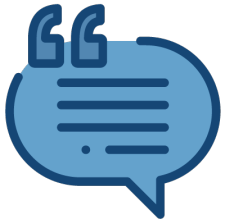 Whether serving local businesses or international ones, we take pride in providing our clients with the highest quality of work and services. Here's what some of them have to say.
I do not have enough words to praise Justin and his work. He's the best in his field. He has been instrumental in the development and launching of my website. From the very first moment we connected, he understood exactly what I had in mind regarding the design, the colors and the format, the hosting, the security, the domains, and even the marketing tools. Justin is meticulous and pays so much attention to detail. He even made me aware of certain options that would improve the look and quality of the design. I know I can always count on Justin when an issue comes up. His response is immediate. Not only does he solve the problem, but his explanations are clear and to the point. In his characteristic mindful, gentle and friendly approach, he has taught me even how to code for my pages. Justin is cost – conscious and his advice regarding those options is sound and so helpful. Justin really performs what I would expect from a whole IT Department!! I cannot recommend him highly enough.
It is a pleasure to work with Justin on a professional and personal level. He transformed our website from a static, plain template to a fully-functional, dynamic, and interactive online presence that handles transactions, manages databases, and is super user-friendly. Professionally, Justin's expertise is apparent and he thinks with us, helping to develop solutions that are customized perfectly. I cannot recommend him highly enough.
Justin is a phenomenal web designer who has done wonders for our organization's website. Since the majority of the population we serve — teens and young people — mainly learn about us through our website, it has been essential to have a professional, user-friendly and engaging website to establish a sense of connection with clientele quickly. He is dedicated, diligent, meets our needs with clarity, and is always looking for ways to improve and streamline our site and systems.
Justin's service is absolutely first-class. He is always quick to respond and nothing is too much trouble as long as it is technically feasible! Even the time difference of an international client did not present an obstacle. He is the kind of website designer that gives you solutions rather than problems. I cannot recommend him highly enough.